Tip
Helping my Kid Overcome Obstacles
Use WOOP to help kids plan to overcome obstacles, and become more resilient.
Have you ever heard that positive thinking is the key to success? While it's well-intentioned advice, research has proven it wrong—positive thinking is actually correlated with lower energy, poorer physical and mental health, and decreased well-being.
Why? When we only think positively, we tend to underestimate—and be unprepared for—any obstacles that arise.
How we deal with obstacles is a big part of our success or failure. To reach a big goal, we have to take obstacles into account and plan how to overcome them. The three important steps to achieving any goal are to
ENVISION the positive future,
ACKNOWLEDGE the obstacles that may arise,
PLAN how we will overcome those obstacles.
This is where WOOP comes in. WOOP, developed by Gabriele Oettingen and Peter M. Gollwitzer, psychology researchers at New York University, is a science-based mental strategy people of all ages can use to find and fulfill their wishes. It is based on the concept that all dreams must be dreamt with obstacles—and plans for overcoming those obstacles—in mind.
| W | O | O | P |
| --- | --- | --- | --- |
| Choose a Wish | Imagine the Outcome | Identify the Obstacle | Make a Plan |
Based on more than 20 years of research, WOOP has been tested in many settings, including in schools, hospitals, and gyms, and has been proven to help people achieve all kinds of goals, from losing weight and eating better, to making better grades and sustaining healthy relationships. Expanding on the applications of WOOP, education research nonprofit Character Lab developed WOOP for Classrooms to help students set and achieve school-related goals, such as starting a school newspaper or getting an A in science.
The reason WOOP is so useful in so many settings is it boils down the process for dreaming our future dreams into a set of simple steps, while also forcing us to consider everything that could go wrong and plan for it. This, in turn, leads to a greater chance of success in achieving our bigger wishes and dreams. It's a virtuous cycle.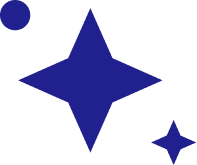 Interestingly, the act of naming and planning for obstacles can be energizing, which helps us to take action and move forward toward our goals.
Download Character Lab's awesome WOOP activity below to take your kid through the four steps of WOOP:
Choosing a Wish;
Imagining the Outcome;
Identifying the

Obstacle

; and
Making a

Plan

to be ready when the obstacle arises.
Kids can use WOOP to describe short- and long-term wishes and the plans they'll use to achieve them. They can WOOP anything and everything, from mastering the four-move checkmate, to keeping their room clean for a week, to acing a math test.
If kids get stuck on a particular step, talk them through it.
Wishes can be hard to define.
Have them think about goals that may feel difficult, but are possible.
Ask, "When do you want to achieve your wish? In the next 24 hours, in a week, a month, or beyond?"
Have them think about challenges they've faced at home, school, or elsewhere. How do they imagine those things could be different?
A wish might be to improve in one of those areas.
Obstacles can be internal or external.
Ask kids to think about past goals. What obstacles stood in their way? Were those obstacles from outside influences, or were there personal traits or habits that got in the way of success?
Remember what's worked.
Prompt kids to remember strategies they've used to overcome obstacles in the past. Could they use one of those as the plan?