Tip
Set Goals and Achieve Them
Show your kid how to be SMART about goal-setting.
We set goals every day, but we're not always successful at achieving them. It's those goals that are detailed, achievable, and time-sensitive we're most likely to accomplish. These are the SMART ones.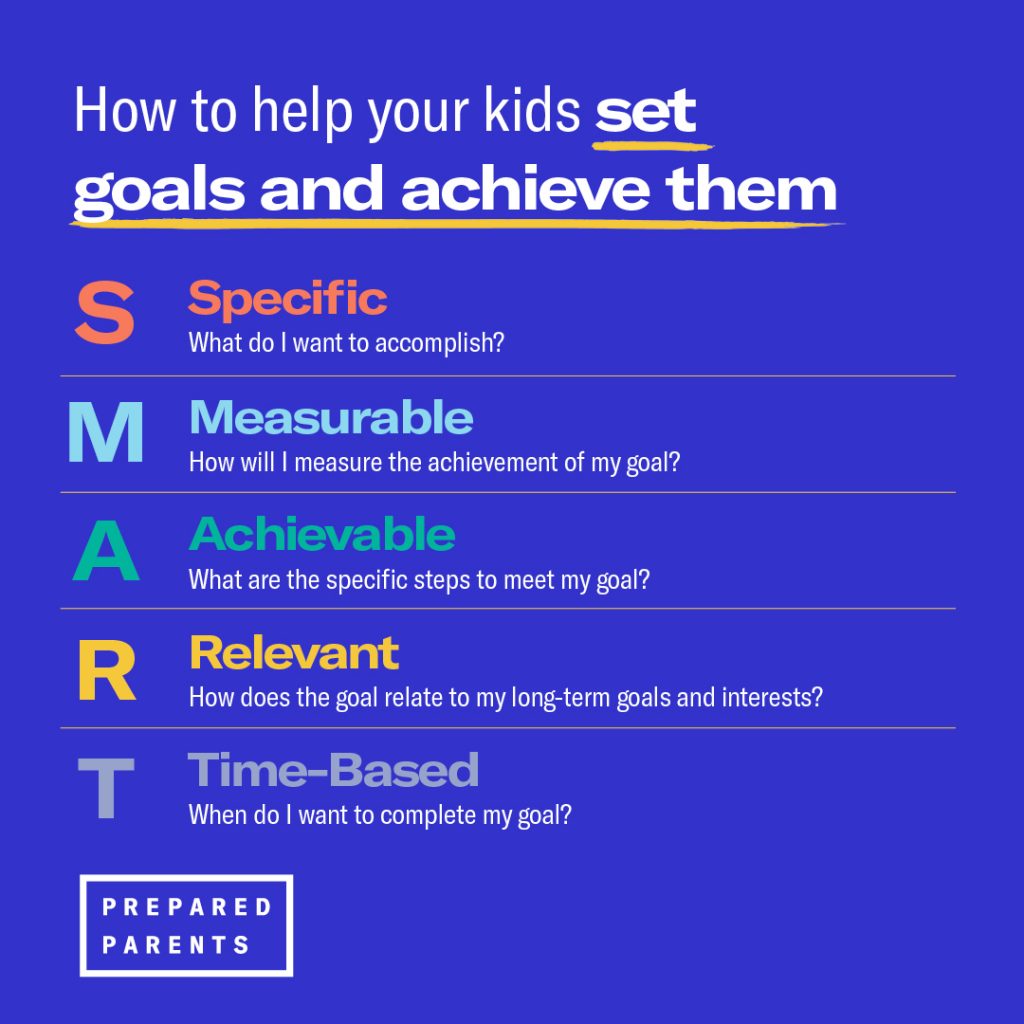 Successful people around the globe will tell you that the ability to do meaningful and ambitious goal-setting has been key to their success. A kid who knows how to set goals is taking control of how they learn and will:
stay focused,
be more creative, and
ask for help only when they really need it.
Goal-setting is an important habit to develop your child's motivation, sense of accomplishment, and self-awareness. It is a key part of Self-direction, which is one of the top three habits (along with Curiosity and Purpose) named by Dr. Brooke Stafford-Brizard that set kids up for success in school, and in life. It is an essential skill that helps people of all ages pursue interests, develop new skills, find purpose, and contribute to the world around them.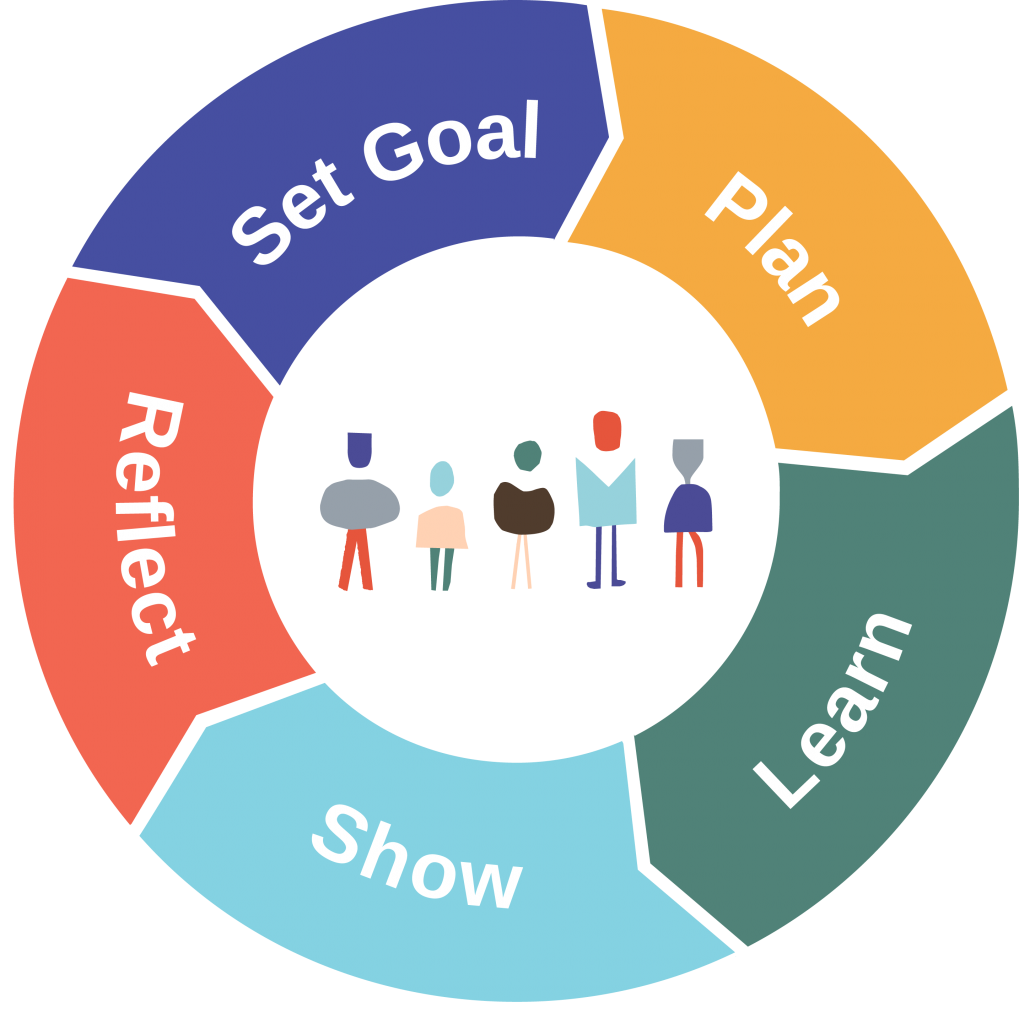 Goal-setting is the first in the 5-step Self-directed Learning Cycle that will help a kid with everything from planning and cooking a meal, or cleaning and organizing their room, to completing that book report on Charlotte's Web. It's a Habit of Success every kid can build with practice.
Your kid's SMART goals should matter to them, so that their motivation is internal (or intrinsic), not external (or extrinsic). They can think big and set aspirational goals (and practice how to achieve them), but they should also set smaller, simpler goals.
And it's the process that's the important part. Write down a goal on a sticky note, whiteboard, journal or notebook, or a plain old sheet of paper. Make sure you answer the following questions: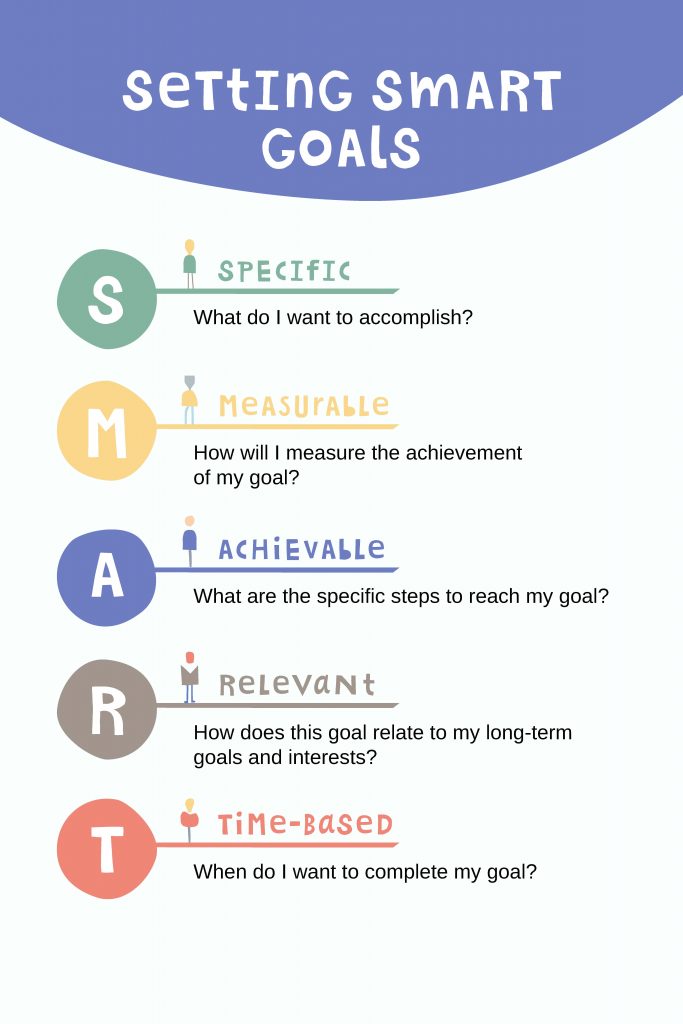 Help your kids by modeling goal-setting and showing them your SMART goals. Then you can be accountable to each other. Talk through your plans to reach your goals, what potential obstacles might arise, and how you can both get past those. Check in on each other regularly and offer helpful suggestions when asked.
As you set your own goals, verbalize how they meet the SMART goals criteria, and as you review kids' goals, ask the same.