Tip
Help Your Kid Set Intentions
ProTip: Connect present actions to personal values. Here's how.
Does your kid end the day, the week, or the month feeling defeated and like they haven't accomplished anything? Maybe that's because they missed an important first step—setting an intention.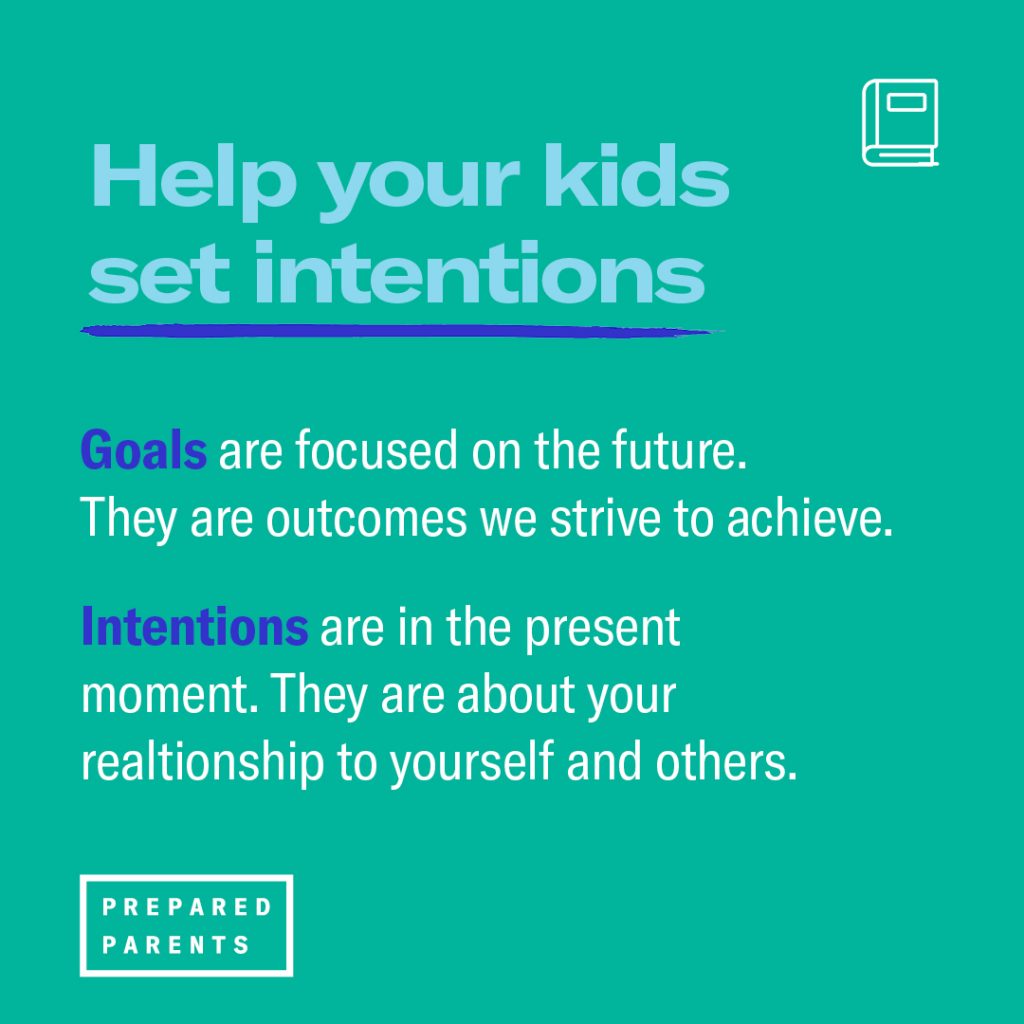 Intention-setting has been proven to help kids learn better as they focus on who they are and who they can be in this moment. Intentions are guiding principles that can help kids and adults, as individuals, connect present actions to personal values. Intention-setting is different from goal-setting. Goals are clear targets that we strive to hit and check off our to-do list. Intentions are about our relationship with ourselves and others and are not dependent on accomplishments.
Setting intentions is just one way kids can start to develop and nurture the Habits of Success. The Habits of Success are social and emotional mindsets and behaviors—including Resilience, Self-Awareness, a Sense of Belonging, and Purpose—that set kids up for success in school and life. They were developed by educational psychologist Dr. Brooke Stafford-Brizard of education research non-profit Turnaround for Children, in her Building Blocks for Learning Framework. Starting with Healthy Development and going up to Independence, each level of the framework pyramid builds upon the one before it.
Make it a family practice to set intentions daily or weekly. Each individual should have their own, but then as a family, you can agree on some you all share. Intentions can be clear and specific wishes or words or phrases you aspire to or agree with. Encourage your kids to be positive. Instead of saying, "I will not be afraid," try, "I will be courageous."
To set intentions:
Get creative. Ask your kids what they want the family intention-setting time together to look like?
Develop a ritual. Is there a specific time of day to gather together? Where? How will you choose your intentions?
Make a commitment. There are several ways to make a commitment to intentions. Write them down, and post them on the refrigerator or store them in a jar to pull out occasionally as reminders.
Reflect with gratitude. Take a moment to reflect on the intentions and any progress made towards achieving them.
Need some conversation starters to get the process going? Try these:
What would you like to nurture in your life right now?
What would you like to let go of?
What makes you happy?
What makes you proud?
What fears would you like to release?