Tip
Show Your Kid They Matter
Maximize short bursts of time together to really bond with your kids.
Can five minutes really improve your relationship with your kid? It can!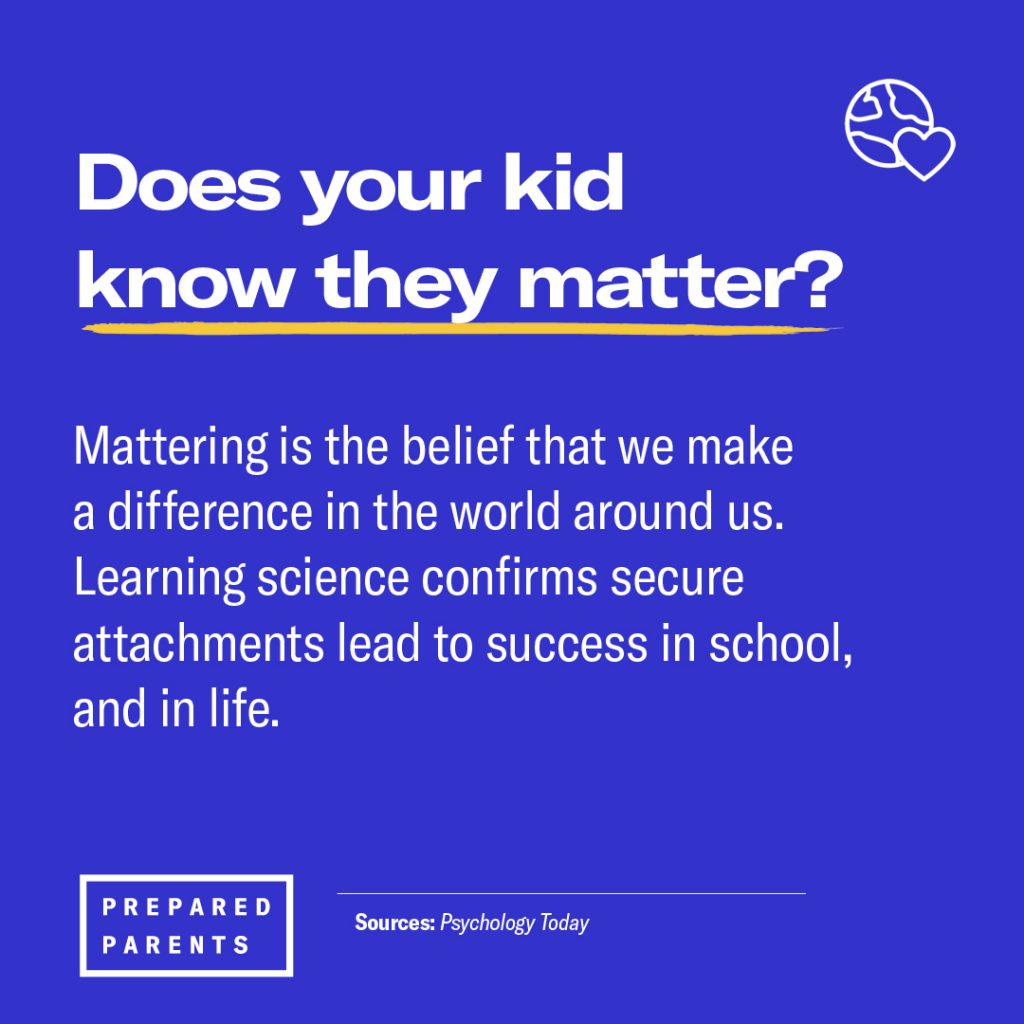 It only takes five to 20 minutes for a kid to feel loved and secure. Kids thrive on short bursts of consistent, undivided attention, and since they have short attention spans, this brief time together is really satisfying.
You've connected and now you're each going to do your own thing for a while.You're showing your kid they matter. Mattering is the belief that we make a difference in the world around us. It's measured by responses to these questions:
How important am I to others?
How interested are others in what I have to say?
How much do other people depend on me?
Letting your kid know they matter develops a strong bond, known as secure attachment. Learning science confirms this leads to success not only in school, but also in life. Recognizing the importance of secure attachment, the Search Institute put together a five-element framework that supports parents' efforts with 20 specific actions. That may seem like a lot, but taken in short bursts of time, they're great ways to interact with your kid in a really positive way. We summarize this framework in the next section.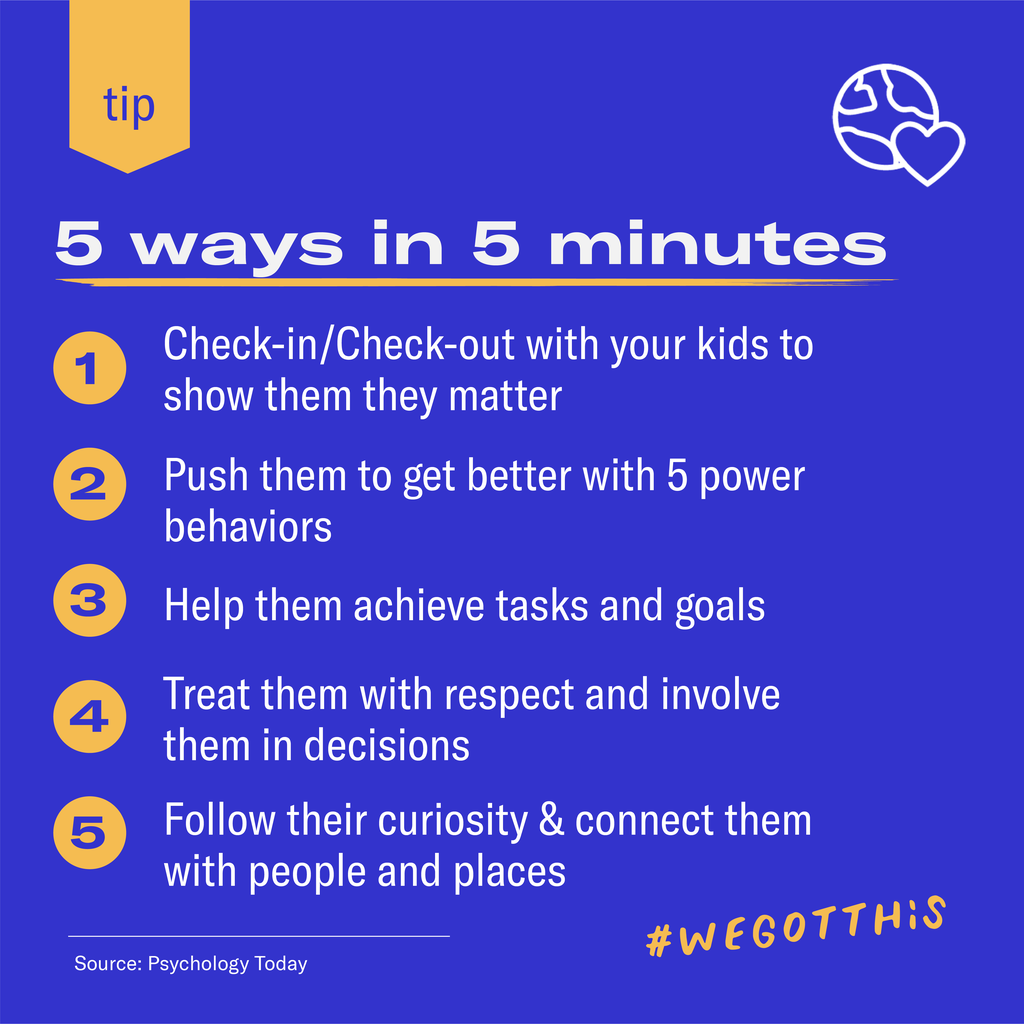 Find ways to incorporate short bursts of connection into the day. In the morning, linger a few minutes over breakfast to check in on how your kid is feeling. Take periodic breaks between conference calls for quick conversations. Close out the work/school day with a wrap-up on how things have been going to confirm your connection.
Whenever you do connect, use the Search Institute framework to make the most of your time together: