Tip
Helping My Kid Fit In
Use these protips to help your kid cultivate a sense of belonging.
What is Sense of Belonging?
It's a mindset that tells us we fit in and have a place here. It lets a kid know their contribution makes their community better; that they add value to the group they're part of.
When a kid has a healthy Sense of Belonging they
Express themselves authentically (they don't pretend to be someone they're not to fit in);
Can identify genuine similarities between themselves and others;
Recognize the role they play in a community and what would be lost if they left;
Respect and help strengthen shared community resources; and
Help others feel welcome in the community, recognizing that a lot of people struggle with feeling like they belong.
What it looks like:
Maintain positive relationships with my peers, teachers, and other members of my school community.
Show energy and effort toward meaningful engagement inside and outside of my classroom.
Harmonize—adapt or adjust—to others and/or situations as needed.
Indicate that I feel safe, listened to, and appreciated.
Understand that feelings of community exist because of my relationships with others.
For example, a kid…
Consistently connects with peers about the upcoming school fundraiser and the tasks that need to be completed to play their part.
Feels they have people they can turn to in order to share positive and tough news.
Feels appreciated for representing their class in the whole school gathering.
Kids who feel like they don't belong can feel actual physical pain. Neuroimaging shows that it's not just our feelings that get hurt when we're socially separated. We experience the sensation of pain because we borrow the pain signal associated with physical discomfort to blunt the negative effects of social discomfort. In other words, we feel better when we belong.
Does your kid feel like they belong?
Take a few minutes to connect with your kid about their experiences in their communities: family, school, social activities and extracurriculars. Use this chart to talk things through together. It's an exercise educators use to look at how their students feel in any given situation. Adapt the wording to use this in other situations.
| Feelings | Often | Sometimes | Never |
| --- | --- | --- | --- |
| My kid feels like "my school isn't really for people like me. | | | |
| My kid experiences subtle discrimination, or micro-aggressions, in the school environment. | | | |
| My kid feels invisible at school or feels like they don't have any close friends. | | | |
| My kid lacks motivation to start or complete homework on a regular basis. | | | |
| My kid often turns in homework late or at a lower quality of work than what they seem capable of. | | | |
| My kid devalues the school setting and suggests that they don't want to belong. | | | |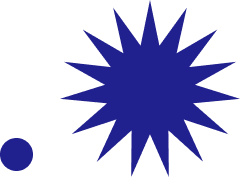 "When a kid feels a sense of belonging, it can have a profound impact on their self-esteem, on how secure they feel, and on their ability to build relationships with other people. It's a very positive cycle."
-Mira Browne, Founder and Executive Director, Prepared Parents
Let your kid know that their feelings are normal.
Share with them that struggles with belonging are normal and temporary. Things will get better.
Risk embarrassment. It can be helpful to share with your kid a story of a time when you felt like you didn't belong. What did you do in that moment to both manage your feelings and keep going?
Try role-playing different situations to rehearse ways they can feel like they belong.
Give your kid a tool to build positive self-talk.
Set up a time each day for your kid to make a list of what they like about themselves. They can journal before bed or write a few things on a post-it in the morning—whatever works for them. This will help your kid get in tune with who they are and how they're feeling. They'll become aware of their responses in various situations which enables their self-worth to increase and their self-criticism to decrease.
When in doubt, reach out and ask.
If your kid is struggling with belonging and you're still not sure how to help, reach out to their teacher, coach, or another responsible adult they interact with. They're likely to have a perspective on the situation and just might be able to help your kid find their sense of belonging in the community.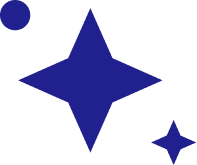 When students aren't in the classroom, how do teachers create a sense of belonging at school? Third grade teacher, Cara Hanks from San Francisco has a plan to connect with her students, even if it is from a distance.
"I'VE MADE A BITMOJI OF MYSELF I'M PRINTING OUT FOR EACH CHILD SO THEY'LL ALL HAVE ME AT HOME.

I'M ASKING THEM TO JOURNAL THROUGH THE WEEK ABOUT WHERE THEY'RE TAKING ME. THEN THEY'LL SHARE THAT WITH THE REST OF THE CLASS. IT'S SOMETHING FUN AND IT GIVES THEM A SENSE OF BELONGING."