Be Prepared for COVID-19 Stay-at-Home
We didn't ask for this, but now that it's here, we need to make it work. School closures, social distancing, and self-isolation are stressful, but we can use this time to focus on what matters most to our families. We've got tips and tools to help. Let's stay prepared.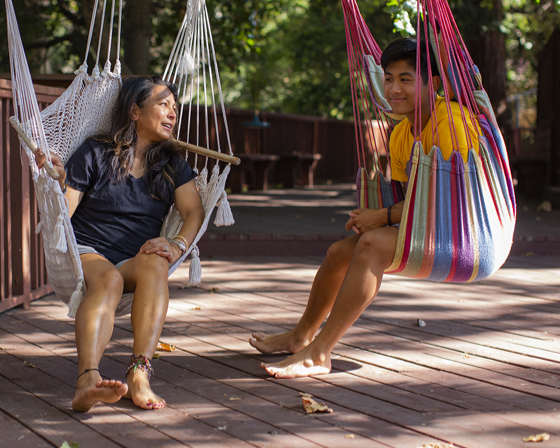 Create Consistency with Our Tools
We know there is a lot of advice out there for parents right now. To cut through the noise, we've created parenting tools that bring the tips to life in your home, and create routine for you and your kids.
We Got This.
Families are suddenly overwhelmed by the prospect of spending so much time together. And, we are stepping into new roles as parent, teacher, and employee all at the same time.
COVID-19 has fundamentally changed our daily lives. As your family enters this new normal, consider the bite-sized tips we've put together to help you and your kids endure, and thrive, in this time of uncertainty. Each is steeped in the science of fulfillment and what we know readies kids for life. If nothing else, we can come out of this time knowing that our kids developed a few of the habits and skills that lead to a fulfilled life.
We will be posting tips and activities regularly to Instagram and Facebook, and sharing stories of families from across the country.
1. SELF-DIRECTION: Make a plan.
Kids and adults thrive on routines. They ground us. For kids, routines are essential, fostering connectivity, aiding in the development of academic and social skills, and boosting health and wellness. The most important thing we can do for our kids during times of transition and change is to maintain routines. Go into this new reality with a plan and encourage each family member to set daily goals in line with their aspirations and responsibilities.  Introduce your family to the Self-Directed Learning Cycle, so they can make a plan, put it into action, and grow.
2. COLLABORATION: Get your kids involved.
You don't have to be a superhero and put an entire 'home school' in place. Empower your kids by making them a part of the process. What do they want to learn and do while stationed at home? What academic work can't they get behind on? And what fun can be built in? Collaboration—along with creativity, critical thinking, and communication—is one of the most important skills kids can learn for leading fulfilled lives as adults. And now you get to do it with them! Find ways to encourage teamwork: have your kids plan a day or activity or do a family project!
3. CURIOSITY: Put technology to work.
Schoolwork is a given, but there's also another, better way for kids to acquire knowledge: through encouraging their innate curiosity. When we enable kids to follow their curiosities and interests, they learn much more and they get better at learning. Lifelong learning is a virtuous cycle—so what better way to get inspired while cooped up? Harness the power of multimedia learning. Documentaries, Google search scavenger hunts, or video chat interviews with family and friends are all ways your kids can flex their curiosity. Consider creating a Family Media Plan to manage screen time.
4. RESILIENCE: Practice mindfulness and reflect.
Mindfulness, the practice of becoming more aware of one's moods and thoughts, enables kids to build their resilience and manage stress. The coronavirus outbreak has heightened stress and anxiety for many. Help your kids calm their anxieties by implementing mindfulness strategies including meditation, movement, and journaling. A "Mindful Moment" at the beginning of each day can not only decrease stress, but also bring the family closer. Try adding a moment of reflection at the end of each day as well. During this time, your family can reflect on the day and set the stage for an even better tomorrow. Research shows that reflection boosts productivity and enables learning and growth.
5. PURPOSE: Explore interests.
As your family makes its plan, consider opportunities for developing your kids' sense of purpose. Purposeful kids "exhibit high degrees of persistence, resourcefulness, resilience, and capacity for healthy risk-taking," research shows. Purpose begins with understanding one's strengths and skills; interests and passions; and what the world needs. Help your kids explore their purpose by uncovering what they like to do. When you see your child's eyes light up, dig into that feeling. What was it that sparked their curiosity? How else could they explore that interest? Get your whole family involved with a "Purpose Board." Hang up a poster board and have each family member add comments and art to it throughout your time of social distancing in isolation. Each time a family member enjoys an activity or feels that spark of inspiration, have them note it on the Purpose Board. At the end of the week, review it as a family to get a deeper understanding of each individual and your family as a whole.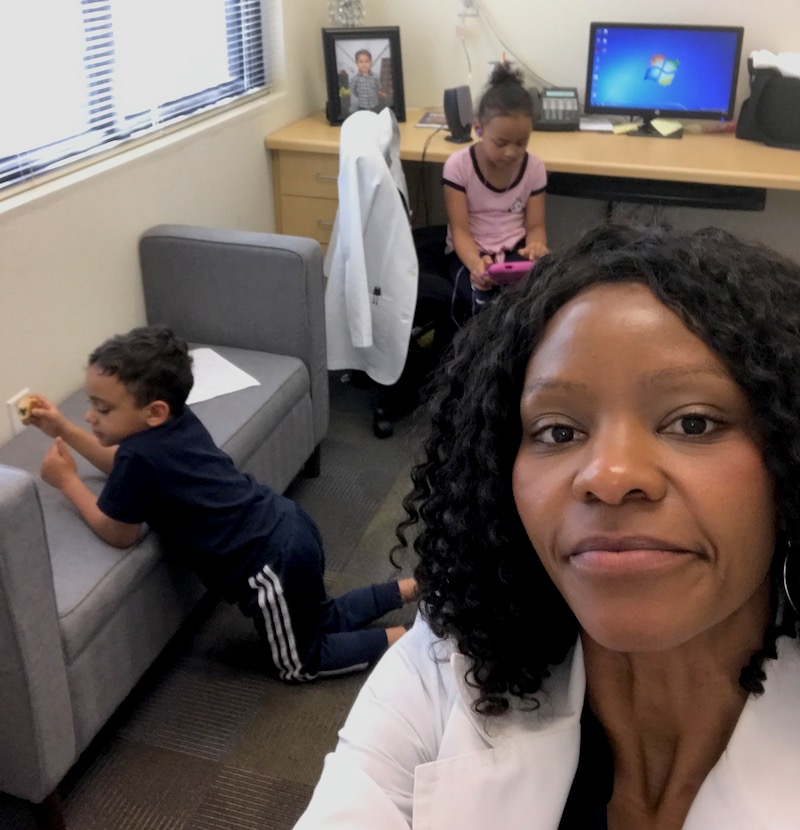 Bringing the Kids to Work
The Marquis kids report to work with mom
Amidst COVID-19 school closures, parents Andrew and Veronica both have to report to work—he's a general contractor and she's a nurse practitioner. There's no work from home option for their roles. But here's the dilemma: their two kids—4-year-old Eli and 7-year-old Sierra—can't stay home alone while their parents are at work, so the kids are reporting to the clinic with mom. Veronica worries about the health risks of bringing her kids to work during the pandemic, and she is anxious about keeping her young kids occupied while they occupy her office. So far, screen time and snack time have been saviors. #WeGotThis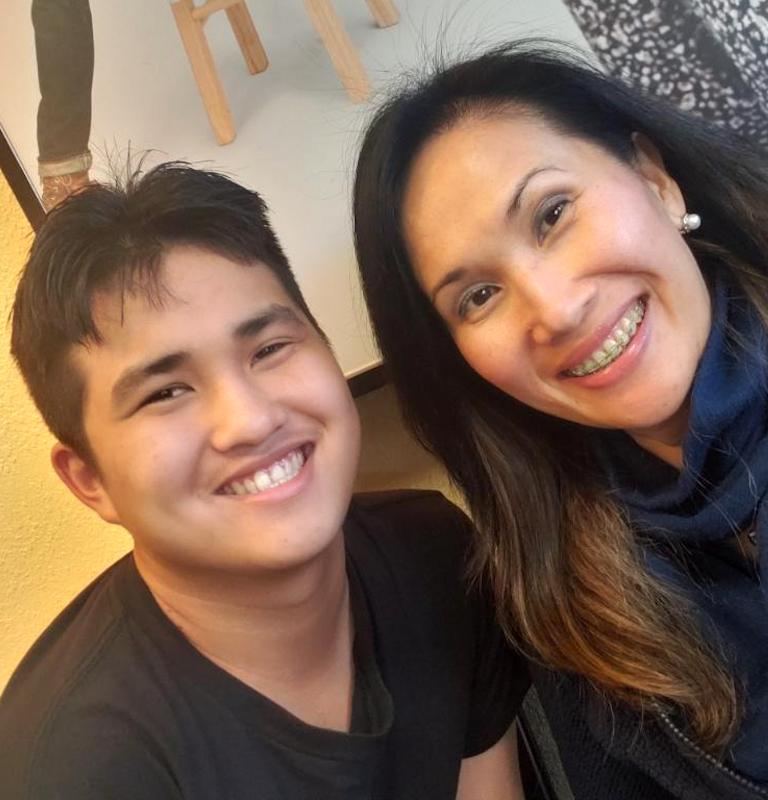 Figuring It Out
Maybelle and Jaeyk make it work
To make ends meet, Maybelle works two jobs, both in health care for the elderly. She's the single mom of Jaeyk, a 15-year-old high school freshman. School is closed and now Jaeyk is home alone for most of the day. Maybelle is asking to be released from her night job two hours early so she can spend more time with him. She worries that he won't be motivated to do his school work and that he'll feel anxious home alone during this crisis. Right now, her biggest role is assuring Jaeyk that they're both doing the best, and together they can make it work. #WeGotThis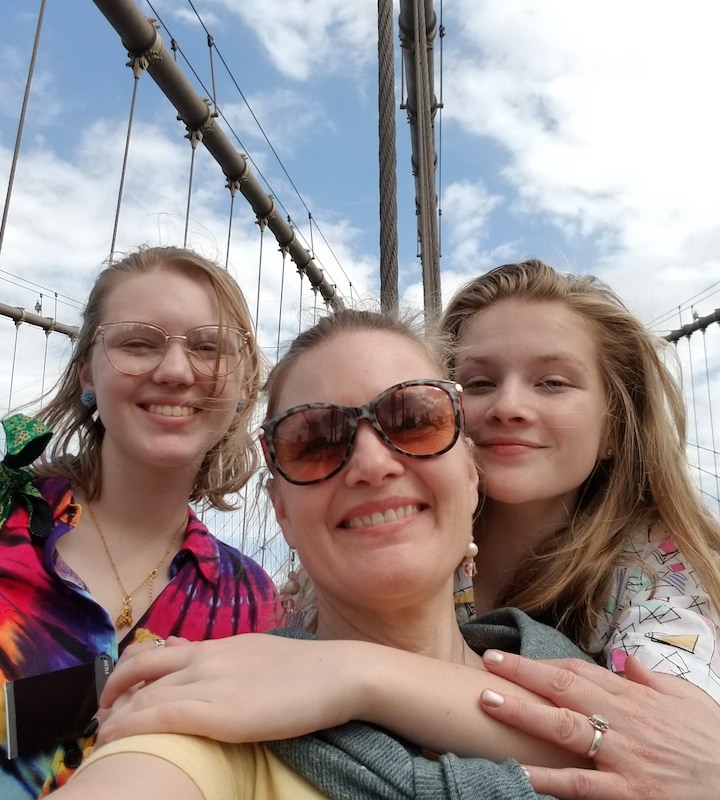 Creating a Plan
The Powells get organized
There's no virtual schooling in place for Zara and Cori Jane who live in Massachusetts. So they will design their own plan for the next few weeks. It's the first day of social distancing and the girls are trying to figure out how to make this work. Mom's encouraging them to set up some structure for their day. She is collaborating with them to develop a plan, which will incorporate some household responsibilities like food prep and clean up. Both she and Dad are working from home now, too. This is going to be challenging, because it's indefinite and there are no scheduled activities for two girls who are typically very busy. They're taking it day by day. #WeGotThis